Our job : Design of production end-of-lines
RECMI Industrie, four decades design and manufacturing of production machines
RECMI INDUSTRIE designs and manufactures automated packaging/handling equipment for various sectors of the industry such as the printing industry, stationery, food industry ……
DESIGN - MANUFACTURING - INSTALLATION - TRAINING - SERVICE
Our engineering design unit develops bespoke solutions which take into consideration the whole production line and, if necessary, intervene in the process system upstream to improve and optimize the automation solution. This approach allows RECMI to create fully functional production solutions.
Global engineering of production lines

Collaboration between design department / customer (dedicated contact partner for the customer)

In-house mechanical and electrical design

In-house automatism and industrial computing

A dedicated project management
Each project is monitored by a technical manager who supports the customer throughout the execution of the project, from design to start-up of the equipment.
In the same way, the mounting and installation of the equipment is carried by the same technical engineer team to guarantee an optimal efficiency and reliability of our installations.
We provide our customers with simple and efficient solutions to give them the best possible production conditions, avoiding muskuloskeletal injury (MSI) and increasing productivity.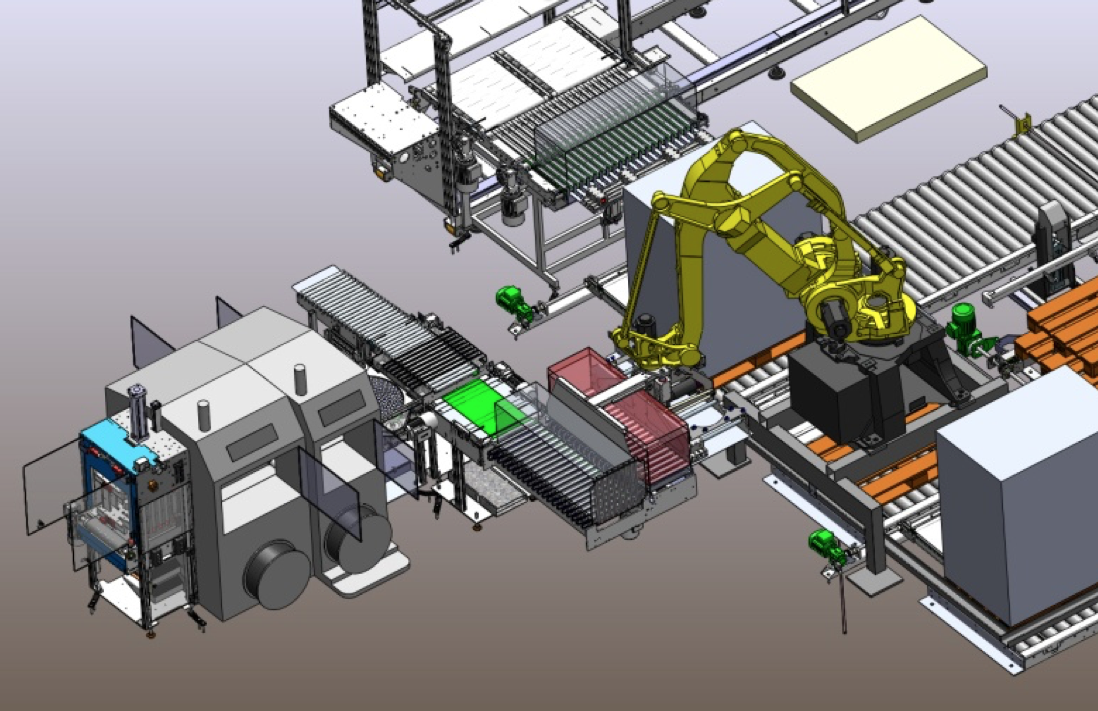 Our solutions are
Reliable

Ergonomic

Simple to use

Evolutives

Low-cost maintenance

Optimal cost-effectiveness