CASE PACKING
Robotic case packing cell allows case packing of various products, bags, stacks (bulk or strapped)… Depending on the products, the robots are equipped with specific tools (gripper, forks, tray, suction cup ..), that ensures the respect of product integrity. Solutions are adapted to the required production speeds.
ROBOTIC CASE PACKING
Robotic case packing cells allow packing of products such as bags, stacks (bulk or strapped) in various format-sizes of cases. Product collection system, batch preparation, collectors, accumulation conveyors allow the rationalization of the case filling to match with the required production speeds. Robots equipped with a specific tool operate the case filling operation keeping the products as they are for now, undamaged.
The flexibility to tailor multiple configurations, large variety of batch configuration, different sizes of cases is often seen as one of the main benefits of robotic solutions. Complete robotic case packing lines integrate cardboard box erector systems, closing, and labeling systems. According to the production and transportation needs, options as vision systems, weighing may be also added.
Case packing solutions are often combined with automated palletizing systems.
PRODUCT COLLATING SYSTEM
SPECIFIC TOOLS
> More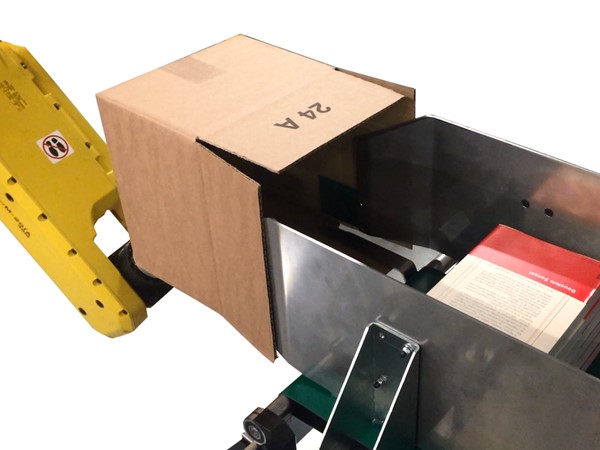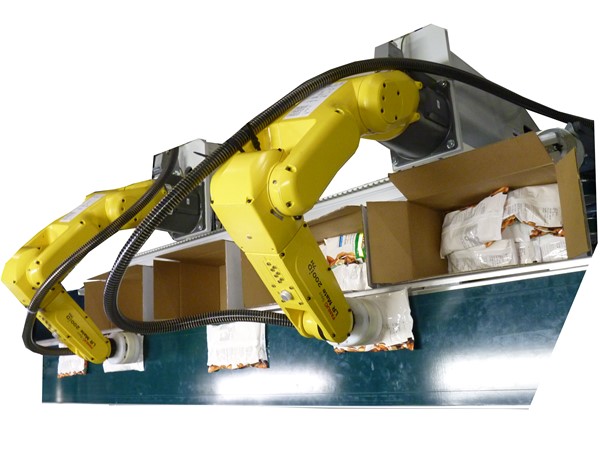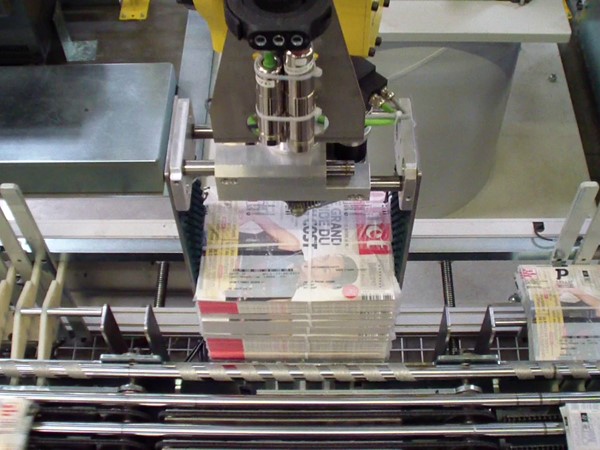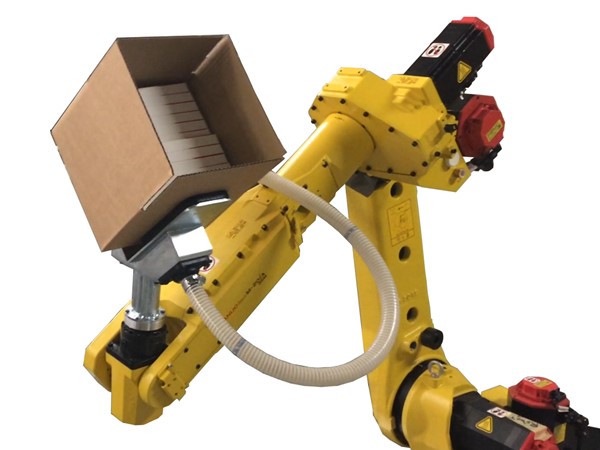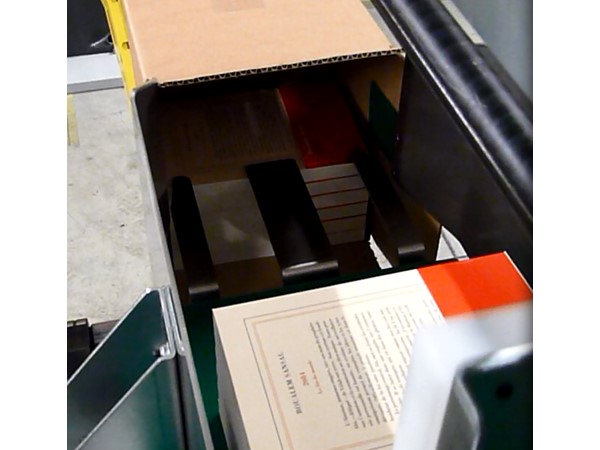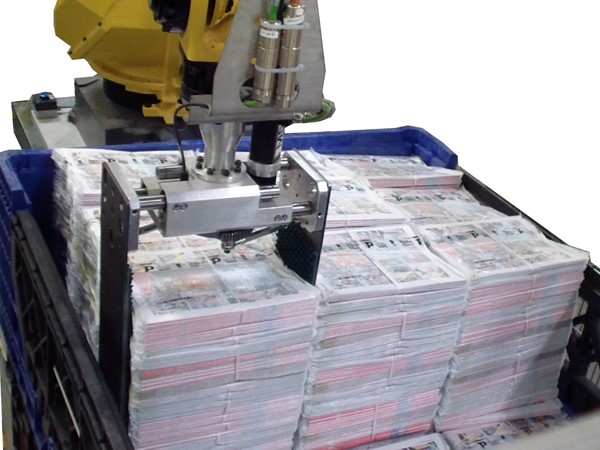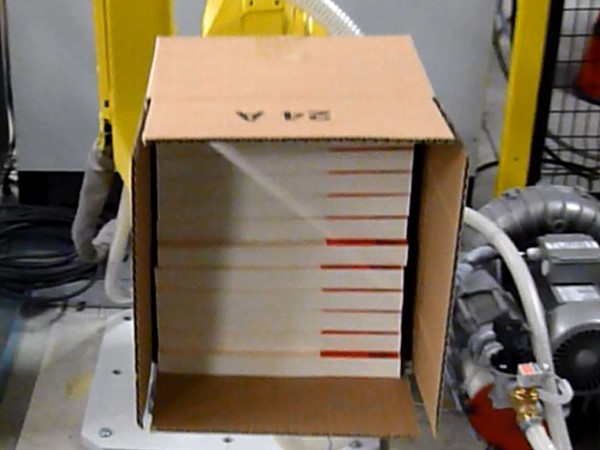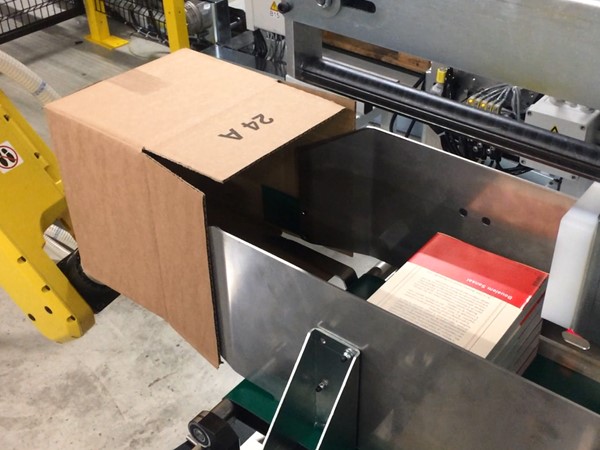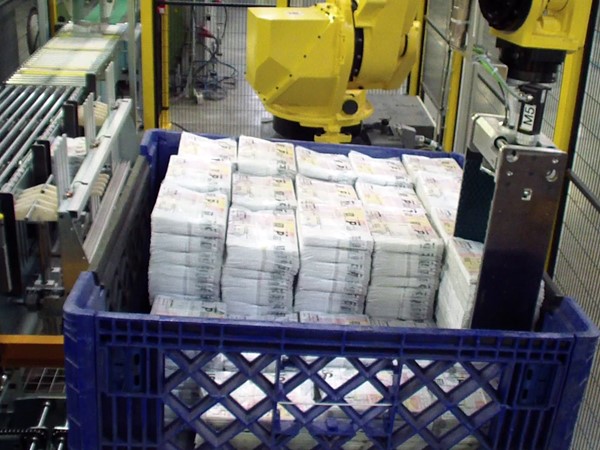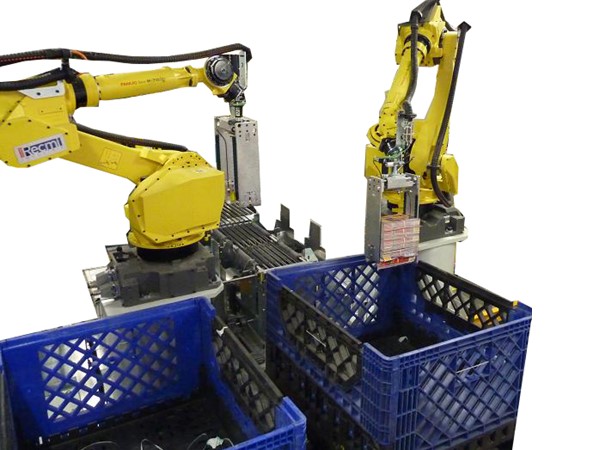 CHARACTERISTICS
HANDLING :
supple, rigid, semi-rigid products (pouches, bags, loose stacks, strapped stacks, wrapped stacks..),
SPECIFIC GRIPPERS :
for a maximum respect of product integrity : jaws, sucking pads, forks
UNIQUE MOTION:
accurate and reliable
PRODUCTION SPEED:
adaptation to production speeds using product collecting/grouping systems
PACKAGING AND CONTAINERS :
adaptationto various packaging and containers (various formats with a unique tool)
PROTECTION :
unit secured by grids
HUMAN-MACHINE INTERFACE :
format adjustments, production management
> More
Maybe you are looking for one of these machines ?